Japan
GEOGRAPHIE
Capital City
Political_regime
monarchie constitutionnelle, régime parlementaire
Continent
Asia
Area (km2)
377,930
Neighboring countries
DEMOGRAPHIE
Population (2011)
127,470,060
Languages
Japanese(Main)
Religion
86% shintoïstes et bouddhistes
ECONOMIE
Currency
Yen
Currency code ISO3
JPY
129.05 (20 October 2018)
EUR

| | | | | | | | |
| --- | --- | --- | --- | --- | --- | --- | --- |
| 1 | 5 | 10 | 50 | 100 | 200 | 500 | 1000 |
| | | | | | | | |
USD

| | | | | | | | |
| --- | --- | --- | --- | --- | --- | --- | --- |
| 1 | 5 | 10 | 50 | 100 | 200 | 500 | 1000 |
| | | | | | | | |
Travel
Flag

country Code ISO2
JP
Telephone Index
81
Time zone
Electrical Standards
Voltage : 100 V Frequency : 50/60 Hz
Type of electrical outlets :
Administrative_formalities
empreinte digitale et photo de face pour visa temp
Metric
SI
Health
pas d'obligation
Budget
moyenne par par jour : 60€
Season
Automne
Wildlife
188 espèces de mammifères 250 espèces d'oiseaux 87 espèces de reptiles, de batraciens et de poissons. Le seul primate est le singe à face rouge
Flora
cerisiers du Japon (sakura), qui représentent la beauté éphémère, et les pins (matsu) qui symbolisent la longévité
Tosee
Tokyo et son quartier commerçant bouillonnant, son marché aux poissons ( le plus vaste du monde) ses musées, son temple Senso-ji, ses representations de kabuki. Kyoto et ses jardins, ses temples splendides, son palais impérial ainsi que le merveilleux château de Himeji-jo ; et bien évidemment le mont Fuji Tradition et le modernisme : geishas et mangas, robots et samouraïs, jardin zen et gratte-ciel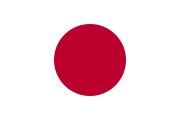 Other countries in the world, their converters
Get in the blink of an eye the ID from a foreign country : currency, index telephone, electrical outlets, jet lag, language etc. ....
For all these practical information and useful, choose your country by flying over the map or by selecting it from the dropdown list.
Then you can access directly to the various converters (currency, time zone ...) from the background information of the identity card of the chosen country.
Click on the map or select a country here :