Sweden
GEOGRAPHIE
Capital City
Political_regime
monarchie constitutionnelle, régime parlementaire
Continent
Europe
Area (km2)
450,295
Neighboring countries
DEMOGRAPHIE
Population (2011)
9,276,509
Languages
FinnishNorthern Sami Southern Sami Swedish(Main)
Religion
87% luthériens
ECONOMIE
Currency
Swedish Krona
Currency code ISO3
SEK
10.297 (12 December 2018)
EUR

| | | | | | | | |
| --- | --- | --- | --- | --- | --- | --- | --- |
| 1 | 5 | 10 | 50 | 100 | 200 | 500 | 1000 |
| | | | | | | | |
USD

| | | | | | | | |
| --- | --- | --- | --- | --- | --- | --- | --- |
| 1 | 5 | 10 | 50 | 100 | 200 | 500 | 1000 |
| | | | | | | | |
Travel
Flag
country Code ISO2
SE
Telephone Index
46
Time zone
Electrical Standards
Voltage : 230 V Frequency : 50 Hz
Type of electrical outlets :
Administrative_formalities
Passeport
Metric
SI
Health
pas d'obligation
Budget
repas : 7-17€
chambre : 74-148€ Vol A/R : 140
Season
Juin, Juillet et août
Wildlife
Rennes, ours, lynx, martre, cerf, loup , lemming
Flora
Pas d'espèce particulière mais la moitié de la Suède est recouverte de forêt (connifère au Nord, Chêne et bouleau au sud)
Tosee
Stockholm Grands espaces : Fjords, rivières, rapides et les "cent mille lacs"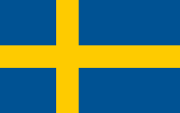 Other countries in the world, their converters
Get in the blink of an eye the ID from a foreign country : currency, index telephone, electrical outlets, jet lag, language etc. ....
For all these practical information and useful, choose your country by flying over the map or by selecting it from the dropdown list.
Then you can access directly to the various converters (currency, time zone ...) from the background information of the identity card of the chosen country.
Click on the map or select a country here :